Who and why should
attend

?

The Citizen Data Science tpo33 is tailor-made for every senior-level Advanced Analytics and Data Science
strategists and decision-makers aiming to fine-tune their Advance Analytics strategy and engine and with that
help, the organization democratize data and AI-driven innovation across all functions.

Our tpo33 events bring the industry's best and brightest minds and help delegates:

By attending you will learn how to:
Request, download and explore
Find out everything about the
event

– delivered in one simple PDF Agenda.
Meet the
speakers
Frank
Ketelaars
Information Architecture, Integration technical lead – Europe
IBM Software – Data & AI
Frank Ketelaars leads and actively works in a Europe, Middle-East and Africa team focused on IBM and open source analytics solutions for customers and business partners. Specifically, the past number of years his work has been dedicated to Hadoop, Spark, real-time analytical processing, data engineering and data science tooling. Also, he is actively engaged in modernizing analytics in public and private clouds using containerization with Kubernetes and Red Hat OpenShift.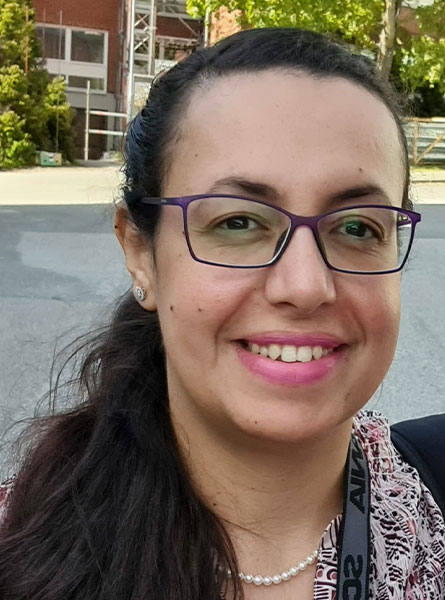 Yasmine
Mohamed
MDM IT Program Manager and Strategist
Scania CV AB
Yasmine Mohamed is MDM IT Program Manager and Strategist, as well as the lead for the Centre of Excellence (CoE) MDM and customer MDM implementation in Scania, part of TRATON GROUP. She provides methods, Ways of Working, strategic solutions and recommendations to internal stakeholders to handle Scania's Master Data Entities, and their relationships to maximize business benefit and value.




Robert
Ciborowski
QING MDM Product Owner and Master Data Business Program Manager
Scania CV AB
Robert during his thirty years at Scania has worked always on the edge between IT and Business. He led the implementation of Architecture Repository and driving data management projects. During the last six years he is leading development of Master Data Management solution for operational and analytical use, Scania Customer register with relations to products and services, one of the most important digital assets – the information about Scania Customers.

Tomas
Köhlman
Master Data Management Lead
ICA Sweden
Tomas is responsible for establishing the vision and goal for Master Data Management within ICA. He leads the development and implementation of policies, best practices, roles, responsibilities and tools for efficient MDM that aligns with the overall Data Management and Governance strategy. He acts as support and advisor to the business and IT within the subject matter trying to maximize the value of Master Data for both operations and analytics.


Anna
Baecklund
Head of Data Science
ICA Sweden
Data Scientist Leader, multilingual, seeking to drive impact and build a world-class data science team at ICA. A skilled communicator capable of explaining complex issues with clarity to diverse audiences. It is important to her to grow data talent while fostering an inclusive environment and developing scalable processes to make data accessible across organizations, especially to non-technical stakeholders.




See more
Intro to tpo33 – Program and Proceedings
See more
The business need for establishing a Citizen Data Scientist Program
See more
Roundtable Discussions

• Table 1 – Moderated byTBA

• Table 2 – Moderated by TBA

• Table 3 – Moderated by TBA
See more
The blueprint for successful Data Scientist Program – How to incentivize Decision Makers and Domain Experts to become Citizen Data Scientists
See more
Roundtable Discussions

• Table 1 – Moderated by TBA

• Table 2 – Moderated by TBA

• Table 3 – Moderated byTBA
See more
How to deliver fast results and business value through your Citizen Data Scientists
See more
Roundtable Discussions

• Table 1 – Moderated byTBA

• Table 2 – Moderated by TBA

• Table 3 – Moderated by TBA
See more
Summary Panel by the Speakers/Facilitators
tpo33 | Citizen Data Scientist Foundation Part 1: Starting out
Register |
Exclusive to 30
Once your application has been processed, our team will send you the confirmation and additional information before the event including instructions on the event tool used as well how to book your topics, roundtables and meetings.
At tpo33 events, interactivity and networking between delegates is key to the successful output for all attending, therefore commitment to attending, roundtable discussions and meetings is mandatory.
Price is 4990 SEK before VAT. The price includes: